14in Association Roper Half Breed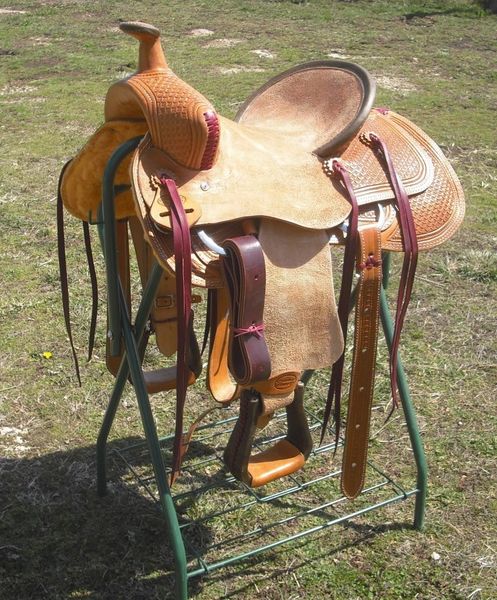 14in Association Roper Half Breed
High Back Association
Youth Fenders
14" Association Roper Tree. Half breed roughout hard seat with waffle tooled skirts. 13" youth fenders. 14" swells, 4" cantle. 37 lbs.
Roping Saddles
Cowboy Supply
and
LTS Greenville TX
saddles are made in the USA with American Industrial Leather All are built on Full Quarter Horse Bars bull hide covered wood trees. Five year Limited Warranty. Full Double Rigging.
Saddles may be custom ordered.