Rambo Ionic® Liner (100g Lite)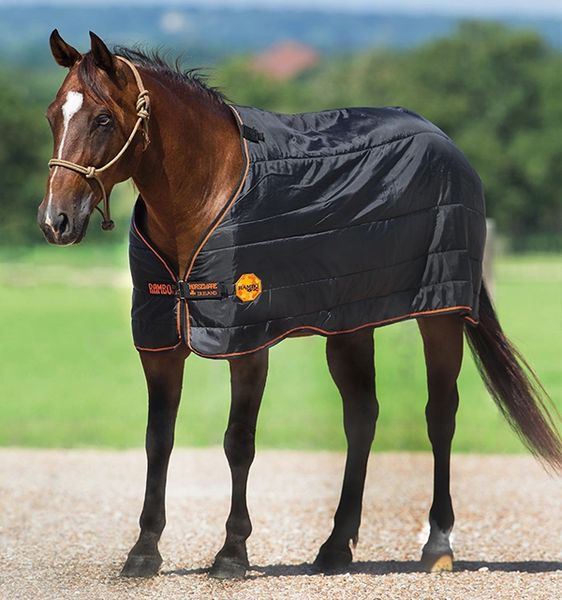 Rambo Ionic® Liner (100g Lite)
The Rambo Ionic® Liner has a 210T polyester outer and Tourmaline printed 210T polyester lining. Rambo Ionic® technology and thermobonded 100g fiber fill. The Ionic liner is suitable for use with all of our liner compatible rugs meaning that the benefits of the Ionic properties can be applied across all ranges. Benefits of the Ionic® technology include increased blood circulation, metabolism stimulation, increased oxygen delivered to blood cells, immune system strengthening, PH balance restoration, reduced blood pressure.
The inner fabric of the rug is printed with the powdered form of a crystal called Tourmaline. Tourmaline releases negative ions, which cause a change in the water in the horses body, increasing blood flow to important areas such as muscles. This brings increased levels of oxygen to the muscles and helps to clear toxins from the body.
WHAT ARE NEGATIVE IONS?
Negative ions are air molecules that have gained an electron to get a negative charge.
WHAT IS TOURMALINE?
Tourmaline is a naturally occurring crystal. When ground down to powder form it releases an electric charge which converts the surrounding air molecules to negative ions