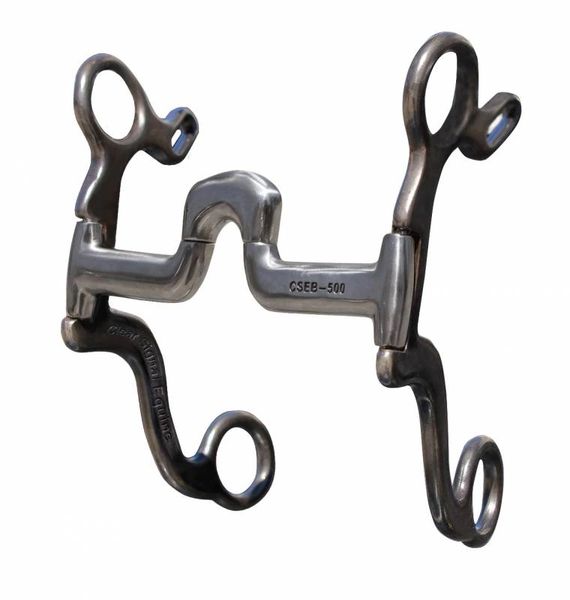 Clear Signal Correction
The Clear Signal Correction is a revolutionary design that provides the same function as a traditional Correction. The defining feature of this Correction is the port which is specifically engineered with smooth joints to reduce pinching and produce a gentler effect than a traditional Correction. Just like the rest of the CSE bits, the CSE Correction is designed to fit comfortably in the horse's mouth and enable clear communication between horse and rider.

Mouth: 5" Cheek: 6 1/2" Port: 1 3/4"