COLLECTED EQUINE SINGLE SERVE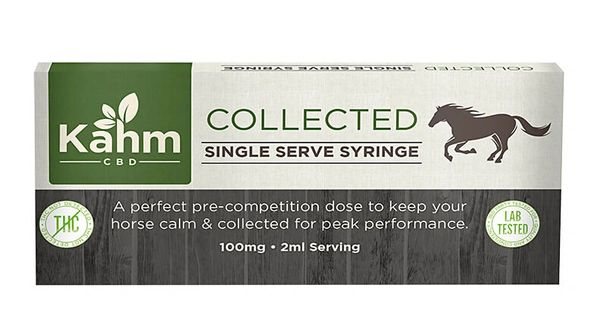 COLLECTED EQUINE SINGLE SERVE
Collected was developed for those looking for an easy to administer, pre-competition dose of CBD.
Each box of Collected contains a 2ml single serve syringe that has 100mg of CBD per serving.
For best results, give full syringe 1-2 hours prior to competition.
Ingredients: Hemp Seed Oil, CBD Isolate
This product contains No Detectable THC
Not all associations permit the use of CBD in horses for show. Please consult with your individual association before using this product.