Contoured Cordura Fleece Western Pad with Ultra ThinLine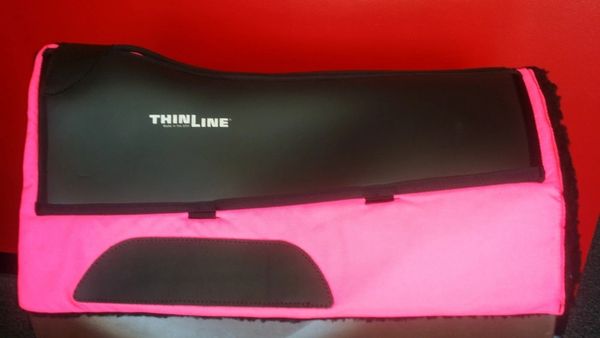 Contoured Cordura Fleece Western Pad with Ultra ThinLine
Cordura with Top Performance Ultra ThinLine creates our top seller.
Saddle Pads to Create a Closer Connection With Your Horse
Ultra ThinLine products provide exceptional benefits for both horse and rider.
Reduces Rider Movement
Protects Horses backs
Creates Better Saddle Fit
Contoured cordura pad, 30" x 30". This pad is designed for comfort, fit & stability. Constructed with durable cordura on the top, heavy felt center, shearling fleece bottom and genuine leather wear leathers. Quality crafted in the USA.
Ultra ThinLine sewn on top for shock absorbing protection. Underneath the Ultra ThinLine layer is a pocket to insert shims to help with minor saddle fit adjustments. Purchase with our without shims.
Made in the USA.