SMx Air Ride OrthoSport Barrel Saddle Pad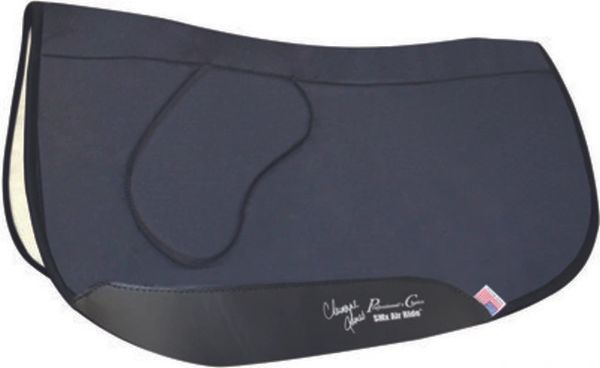 SMx Air Ride OrthoSport Barrel Saddle Pad
DESCRIPTION
All the benefits of the breathable and shock absorbent that the pad offers. It has additional layers of the core material strategically placed in the dished out areas behind the shoulders for horses with prominent withers and strong shoulders to create a greatly improved saddle fit from front to back. Additional ¼" layers of SMx Air Ride™ material are also added down each side of the spine to relieve pressure front he spine and kidney area while allowing additional airflow along the horse's back.
Great for horses that have prominent withers. Fits barrel saddles.
ATTRIBUTES
Brand: Professional's Choice
Material: Fleece
Color: Black,Chocolate
Size: 28" x 30"