ThinLine Best Friends Comfort Plus Bareback Pad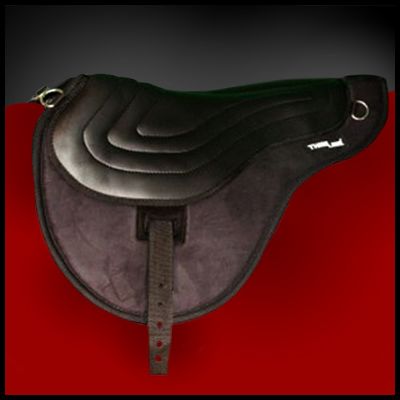 ThinLine Best Friends Comfort Plus Bareback Pad
Providing the ultimate in shock absorption and pressure distribution, the ThinLine/Comfort Plus Bareback pad is sure to keep horses and riders happy!
Best Friends and ThinLine join up to give you the Comfort Plus Bareback Pad
Extraordinary Shock Absorption for Rider AND Horse

Natural seat with extreme comfort.

Non-slip, breathable material against the horses back ensures the pad stays in place.

This pad will not absorb sweat, and is easy to clean.

Breathable ThinLine is bonded to high density polymer to provide a comfortable ride.

Leather reinforced billets attach to the non-slip breathable girth.
Available in Black, One size fits all
The spine measures 23" front to back, 13" across the seat, 33" from top billet hole to top billet hole of other side, 64" from bottom billet hole to bottom billet hole on other side, and 32" from flap to flap. The girth measures 25".
Care instructions: a simple hosing will do or use ThinLine Cleaners.