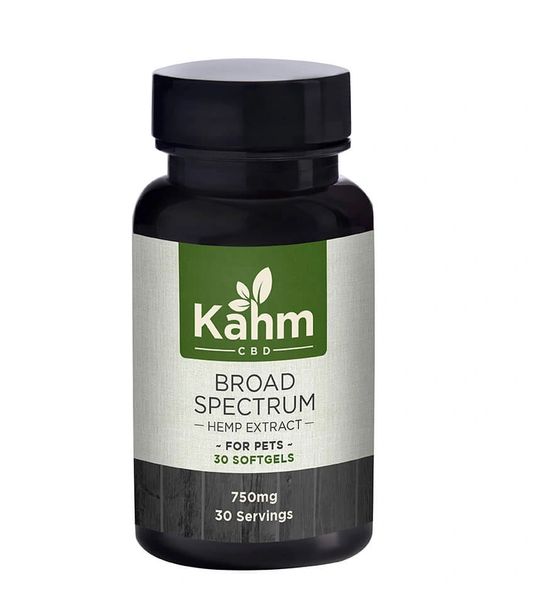 CBD SOFT GELS – FOR PETS
CBD Soft Gels for pets are one of the most convenient ways to get CBD into your system. Our soft gels are made using a patent-pending water-soluble CBD. Due to the strength of our soft gels we recommend only using them on larger pets.
Ingredients
Polysorbate 80, Polysorbate 20, MCT oil, phytocannabinoid rich hemp oil, beta-caryophyllene, gelatin capsule.
Supplemental Facts
Serving Size 1 Softgel
Servings Per Container 30
Amount Per Serving
Calories 1.2
Calories from Fat 1.2
CBD 25mg
Dog Weight

                                          

Usage

40-125 lbs                                                 1 Capsule per day
Over 125 lbs                                              2 Capsules per day
If possible, we recommend giving the CBD soft gels capsule outside of mealtime.
Keep at room temperature to preserve freshness. Store away from humidity, heat, and light. Do not refrigerate.